On November 14, 2020, at noon, we met in front of the Capitol in Carson City, Nevada. Several thousand people showed up to protest the frauds perpetrated in this election and support honest elections.
The Epoch TImes (www.theepochtimes.com) was present and conducted a number of interviews:
https://www.theepochtimes.com/nevada-stop-the-steal-rally-calls-for-election-integrity_3579436.html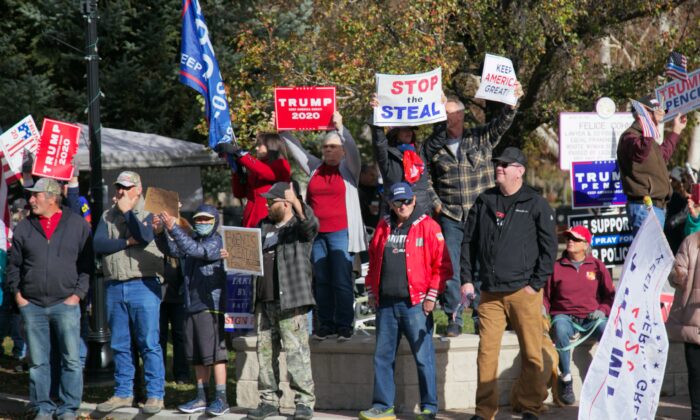 Picture provided courtesy The Epoch Times – Give The Epoch Times a try. You'll like what you see!